As the most populous town in Canada, Toronto has always been highly popular with real estate investors, especially the Downtown area known for its super convenient high, mid and low-rise condos (new and old) and an endless variety of amenities offered at the fingertips. If you are also ready to test the waters of real estate investment, whether you are looking to gain extra income from rentals or flip the place for profit in a few years, Downtown Toronto should be on your radar as one of the best and safest places for condo investments. Here is why:
Condo investments in convenient areas are usually safe
Whether an investment will eventually generate a decent ROI or not is not always easy to tell, so picking a steady market and convenient housing type is key for first-time investors to keep their investment risk very low. First-time investors should always look for the most convenient and simplest options out there and avoid market speculations.
Going for a condo in the thriving Downtown Toronto market is probably one of the safest investment types you can find. Toronto attracts a vast number of new residents every year who come to the city for different reasons: college, work, career change, private reasons, etc. Most of them want to settle in the Downtown area when they arrive as they want to take advantage of the best perks the city life offers. Plus, renters are usually not fans of high-maintenance places, so they are mostly looking for a 1 or 2-bedroom condo.
Such a state of play gives investors access to a vast pool of renter profiles (as well as buyers), which means your investment condo is highly unlikely to sit empty in the market at any time.
The steady market offers stability
The big influx of people on an annual basis coupled with limited inventory is what keeps the Downtown Toronto condo market moving fast. Toronto is one of the places where demand is always higher than supply, and the vacancy rate that has been under 1% for years now confirms this fact. Landlords and investors have been reaping the benefits of these circumstances since forever, and with a wise investment, you could join the club. The only downside is that you will have to deal with the same lack of supply and a fierce competition when you shop for your investment condo, but once you find one, you can be sure that you made the right decision.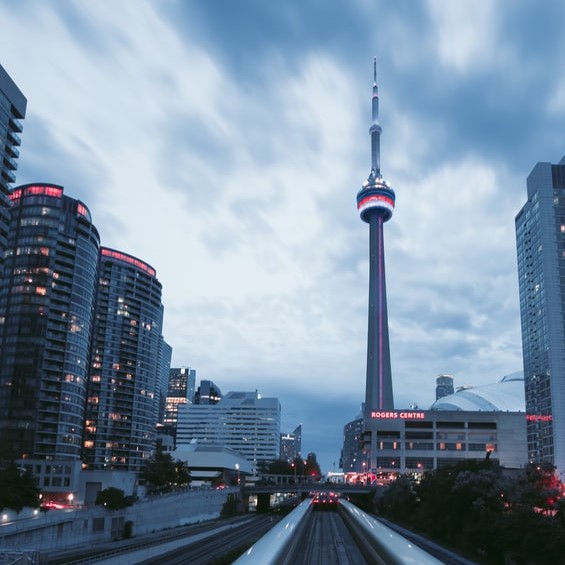 Toronto condo prices go up every year
Downtown Toronto condo prices have been steadily increasing even after measures designed to slow down the market were introduced in 2018, i.e., stricter mortgage stress tests and amendments to the Housing Act. The market may have experienced a slowdown and fewer sales during that time, but home and condo prices were still going up. For example, from 2016 to 2018, the average Downtown Toronto condo price increased by 19%. Now we are in 2020, and the forecasts predict a 5% home price increase in the GTA, whereby the annual rental rate in Toronto alone could increase by 7%.
The incredibly fast appreciation rate of Downtown Toronto condos is another promising reason for all aspiring investors.
Condos are the most affordable option
While prices for Downtown Toronto condos have risen significantly, condos still remain the most affordable type of investment. Many homebuyers who felt driven out of the Detached market, started to consider condos as an alternative. Condos are easier for maintenance, they come with smaller utility bills and are usually in better locations. This makes them an excellent investment choice.
For more information on Downtown Toronto condos and investment opportunities, make sure to contact Reza Afshar here.