What Makes You an Ideal Tenant
The rental market in Toronto saw record lows during the pandemic as work from home allowed people to live remotely. People fled the downtown core for more space and more affordable places to live. Now that the world is getting back on track and fewer businesses are allowing a work from home model, Toronto's rental market is now high in demand. The downtown core of Toronto is once again a bustling place to live with activity and a great place to call home.
As I have been selling Toronto Condos for more than 21 years, I have a large group of investors that I continue to manage their rental units. Not only do I sell condos, but I rent condos too. The rise in demand from the backlog of new immigrants coming to Toronto and the returning workforce, many units are now seeing multiple rental offers. This can be very frustrating for a tenant to find a place to live. To better help you secure a rental unit in downtown Toronto, I have compiled a list of helpful hints in making your offer stand out above others.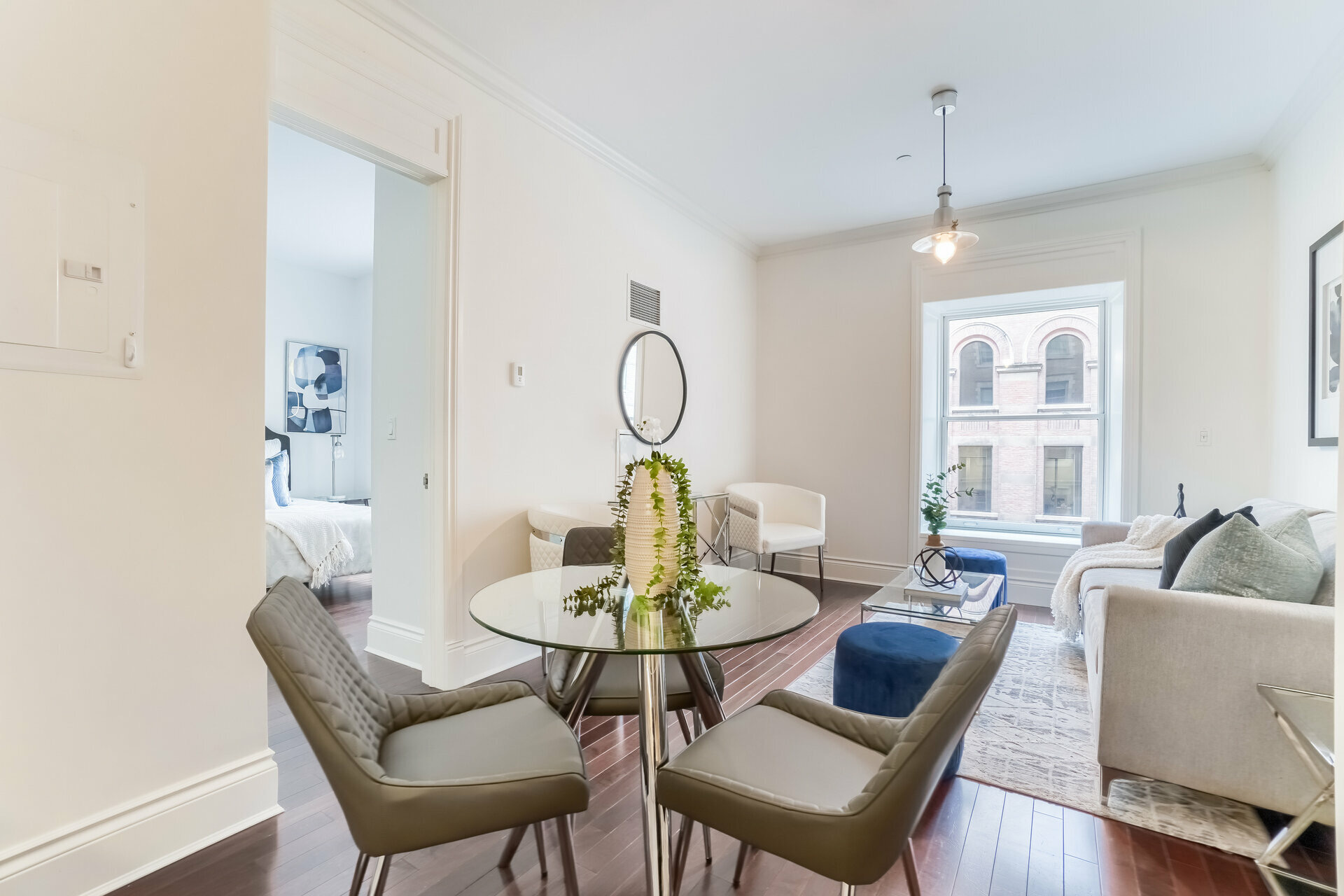 The first suggestion I would make to a person looking for a place to rent or buy would be to hire a real estate agent that specializes in Toronto real estate. As a tenant or a buyer, there is absolutely no cost to you for the use of their services. The benefits of having someone to arrange the showings, show you available listings for rent and present your offer at zero cost to you is an absolute no brainer!
The second thing is to be prepared with all supporting documentation. As competition is high, offers tend to come in within days and sometimes even hours of being listed for rent on the market. If you find an amazing unit that you want to jump on, you will not have the time to get an employment letter, credit score, proof of employment with pay stubs, reference letters etc. Having it all ready to go will give you an advantage. Speak with your real estate agent for a complete list of paperwork you should have on hand.
The third piece of advice is having your deposit organized. Now in a slower to normal rental market, having a deposit for the first and last months rent is standard. However if you are new to the country and have little to no credit history, this can be a challenge for a landlord to establish risk for you as a tenant. Often to limit the risk, tenants are putting up front higher deposits that cover the first and then more months at the end of the lease. For example they might include paying up front the 8th, 9th, 10th and 11th and 12th month or even offering to pay the full year lease in advance. This eliminates any risk for the landlord of having to chase down payments and also gives a new tenant the ability to build up their credit score and establish credibility as an ideal tenant.
Landlords are always looking for an ideal tenant. In most cases, that is a person who has employment that would secure the monthly payments. However there are other things that are considered. Now I hate to say this as I am an animal person myself, but if you don't have a pet, don't go and get one before trying to lease a unit. It is a known fact that animals cause extra wear and tear on a unit. Being a non smoker is also a must. Many buildings in Toronto also have a smoking by-law that prohibits smoking of cigarettes or marijuana in condo units as smoke does travel and effects all residents. See my blog on Smoking bans in Toronto Condos for more info.
Lastly, including a brief letter about yourself is always an added bonus for a landlord. A landlord wants to know what type of person will be occupying the unit and how they will care for their unit. Showing them that you are responsible, organized and respectful helps you stand out above others.
If you are looking for an apartment or condo to rent in downtown Toronto, myself or a member of my team who specializes in rental units will be happy to assist with no cost to you. Finding your first place to live and navigating the process of making on offer to lease can be a challenge. We would be happy to help you find that downtown Toronto condo to call home. Contact the team.