Toronto is getting a new island! The Villiers Island Precinct will be one of the most prominent waterfront redevelopment areas, expected to be completed by 2024. The area lies on the Port Lands, near Cherry Street in Toronto's east end. Previously known as Cousins Quay, the new island will be a gorgeous new waterfront community that celebrates its distinct industrial functions as well as, outstanding new parks, public spaces, and ecological diversity that will follow from the naturalization of the Don River's mouth. The city intends to locate retail and office spaces, affordable housing and transportation routes and Villiers Island will bring vitality to the area that honours a specific culture associated with waterfront neighbourhoods.
This new redevelopment will be Toronto's first climate-positive community, showcasing real-world climate change solutions and demonstrating expertise in carbon reduction and sustainable neighbourhood design. The plan involves structures consuming up to 90% less heating and cooling energy than the average building. Solar panels will be installed on residential buildings which could generate enough electricity to heat the residences throughout the winter. The neighbourhood will not only be environmentally friendly but will also have an exquisite look with plenty of skyline vistas and natural areas for everyone to enjoy.
Flood Plan Protection
To avoid any flood risks, they're transforming the mouth of the Don River from its current artificial channel into a new river valley, which will result in the creation of a new Toronto Island. Parks and wetlands will be built around the new river to safely handle any water overflow. It should come as no surprise that this is one of the city's most significant infrastructural projects, costing about $1.25 billion to secure the land from floods so that the project can succeed.
Affordable Housing Options
The goal is to build fully inclusive communities that support a diverse range of incomes for home buyers and allow residents to age in place. To achieve these goals, a variety of housing units will be made appropriate for first-time homebuyers and families with children. This will also offer opportunities for the elderly, such as senior housing and appropriate support services.
Community Services and Facilities
The proposed condo developments will be arranged in a way from tallest to shortest condo buildings. This will be done to maximize the number of residents with epic lake and skyline views of Toronto's waterfront without being obstructed by taller structures.
Villiers Island will offer a variety of services and amenities to fulfill the needs of the surrounding community. Elementary schools, a sports field, multi-purpose community centres with a pool, childcare services, and emergency services will all be located within. This will approximately take up about 11,000 square miles.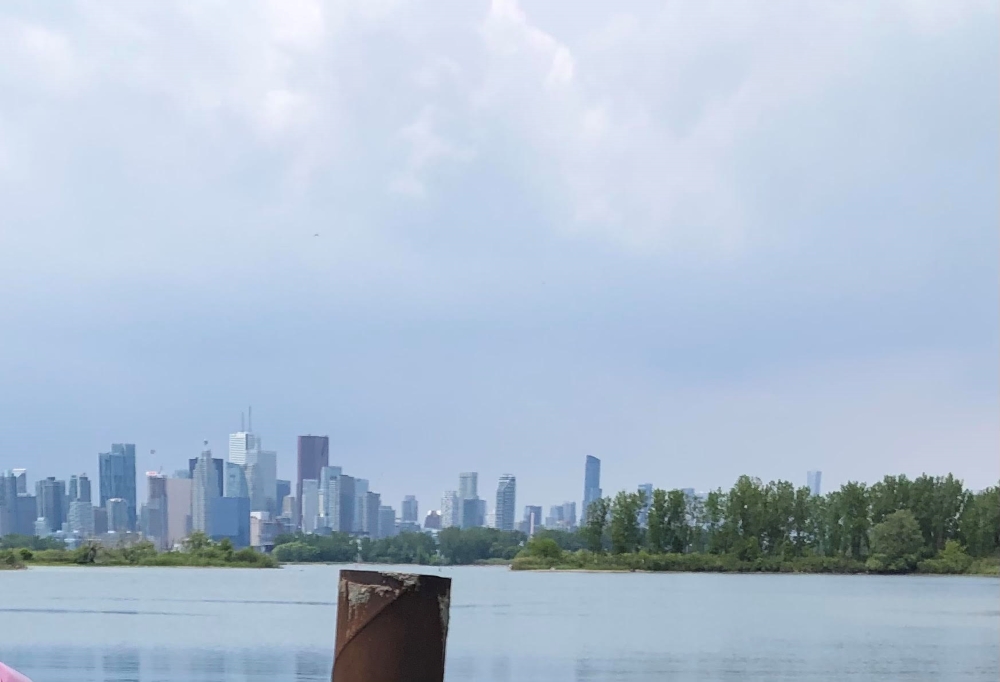 Transportation and Parking
A public street network will be used to structure the development; promoting cycling, transit, and pedestrian activity. With several linkages to the city and the Port Lands, the fine-grain street and block plan will offer access and circulation through Villiers Island. Multiple dedicated bike lanes and multi-use pathways will be included to provide safe year-round transportation for both commuters and recreational users. New Cherry Street and Commissioners Street will have dedicated rights-of-way for streetcar transit. Water-based transportation, such as ferries, water taxis and small-craft boating will also be possible.
As this is a new development, detailed planning will ensure that parking, servicing, and loading will be carefully incorporated to minimize any detrimental influence on the public space and to prioritize active mobility. On-street, above grade and underground parking will also be accommodated throughout the Island.
Activities and Job Opportunities
In order to support the new neighbourhood while providing more jobs, the Precinct Plan assures that it includes retail stores, bars and restaurants, offices, and other commercial areas. Some of these businesses will be located along Villiers Street's main thoroughfare, creating an outdoor living room where stores and restaurants will serve as the community's heart.
The ultimate purpose of this new community is to enhance the quality of life, bringing nature back to an under-utilized industrial site, and to better protect our neighbourhoods from adverse weather situations. This is an exciting new development for Toronto and creates much needed beautiful waterfront communities!
If you are interested in making Villiers Island your home and purchasing a pre-construction condo, please contact Reza Afshar to get added to the list for first picks of condo releases!